Clinical Pilates
Physio based, clinical Pilates takes into account an individual's physical needs and specific injuries, instead of having every person work in the same way.

Providing 15 years plus teaching experience in matwork and Pilates apparatus.
I have specialised training for neurological conditions and older adult exercise and am deeply passionate about Pilates as a teacher in this researched and evidence based exercise methodology.

The method can truly be for everyone, from the total beginner to an elite athlete, benefitting us from our younger years throughout life into our senior years!
It can be practised as a regular exercise routine and total body workout, it can be used specifically as part of a rehabilitation programme following an injury and for prevention and it can also be used to help with the management and prevention of certain conditions.
If you are have restricted mobility and are unable to get down to the floor easily, the exercises can also be done seated on a chair.

Engaging the MIND and BODY through exercise can have a powerful, beneficial effect on your overall health both physically and mentally. There is some evidence and various documentation of the benefits of Pilates that include; alleviation of aches and pain particularly non-specific low back pain, an improved posture awareness, improved muscle tone and strength, strengthening of the pelvic floor and endurance muscles within the core, improved balance, both joint mobility and stability, supporting and enhancing the immune system, helping the digestive system, increased bone density, help with menopausal symptoms, relaxation and also of great benefit for respiratory conditions with much focus around using the breath.

The main principles the Pilates method focuses on are: CONCENTRATION, CONTROL, CENTERING, FLOW, PRECISION and BREATHING.

As a Clinical Pilates Teacher based in Padbury near Buckingham, Buckinghamshire, i aim to be empathetic in helping and supporting you to achieve both your current and long term goals whether it is one to one or in a regular class.
Along with my experience, keeping up to date with the latest research and training, affiliations with other local healthcare professionals, a unique and personalised service can be assured.

CLASSES at PADBURY VILLAGE HALL, PADBURY, BUCKINGHAMSHIRE MK18 2AN.
Also servicing Buckingham, Milton Keynes, Winslow and the surrounding villages.

PLEASE VIEW THE CLASS TIMETABLE PAGE AND FOR FURTHER INFORMATION.

Please contact me to sign up for LIVE HALL CLASSES, ONE to ONE, ONLINE SERVICES or for further information.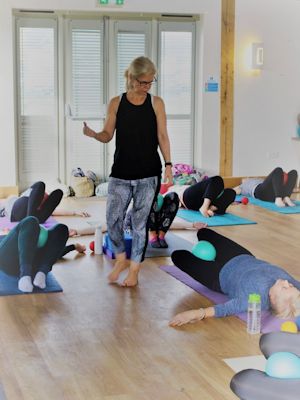 Class Timetable & Information
ℹ️ INFORMATION & NEWS ℹ️ ...

🤸‍♂️LIVE HALL MATWORK & OLDER ADULT PILATES CLASSES
*NEW x8 WK BLOCK starts wk/c Monday 23rd October - wk/c Monday 11th December

🧘‍♀️LIVE HALL CHAIR BASED PILATES CLASSES
*NEW x8 WK BLOCK starts wk/c Monday 23rd October - wk/c Monday 11th December

📹 ONLINE RECORDED CLASS SUBSCRIPTION
Available via Vimeo

🧍‍♀️🧍🏻‍♂️ONE to ONE AVAILABLE

Please contact me for any further information

I very much look forward to supporting you with your Clinical Pilates Exercise, Health and General Well-Being 🙏

Find Out More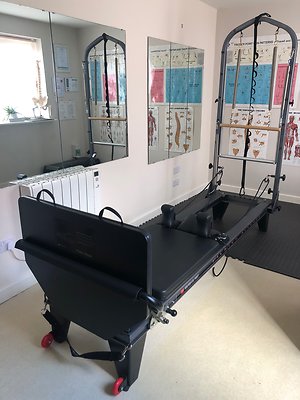 Other Pilates Services
Click Here to read more information on other services i can provide.